Pictorial Report Of Otumfuo's Free Dental Care Initiative At Ebombomfa D/A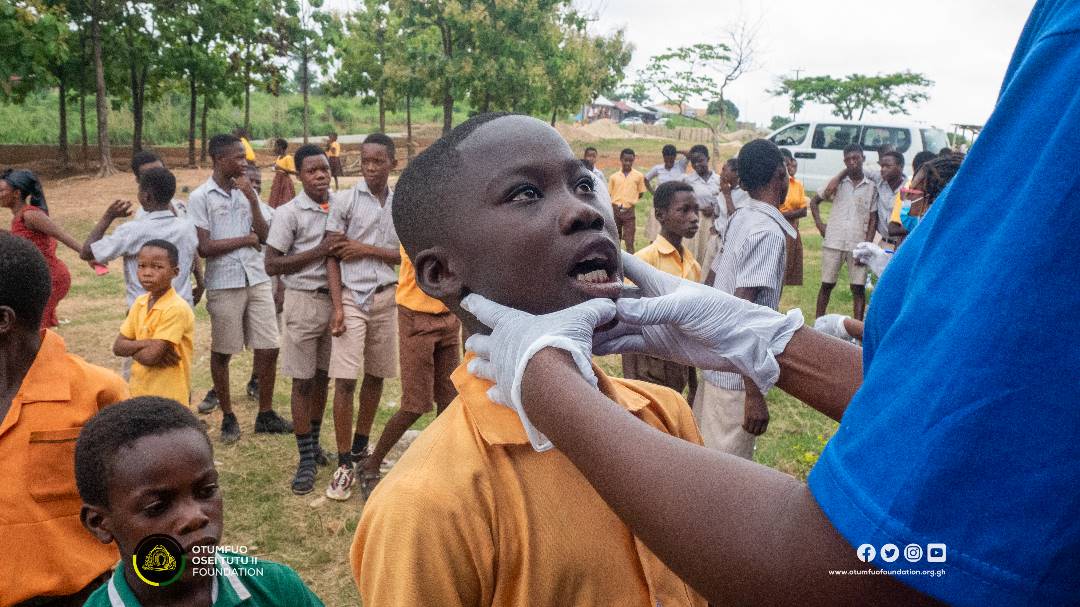 650 students of Ebombomfa D/A primary and Junior High School (JHS) received free dental care as part of the Otumfuo-Smile Mobile Dental Outreach.
About Otumfuo Mobile Dental Outreach
It is a project of the Otumfuo Osei Tutu II Foundation in collaboration with the Smile For Everyone Foundation and partnered by Opemsuo Radio.
It is under the theme, "everyone deserves a smile" and aims to bridge the gap between rural and urban health.
In every school the team visits, it provides screening, scaling and polishing, extraction and educational services to students.
By Hajara Fuseini
May 25, 2023
Copyright Manhyia Palace 2023