Students Of Israel's Ben-Gurion University Present Citation To Otumfuo After Study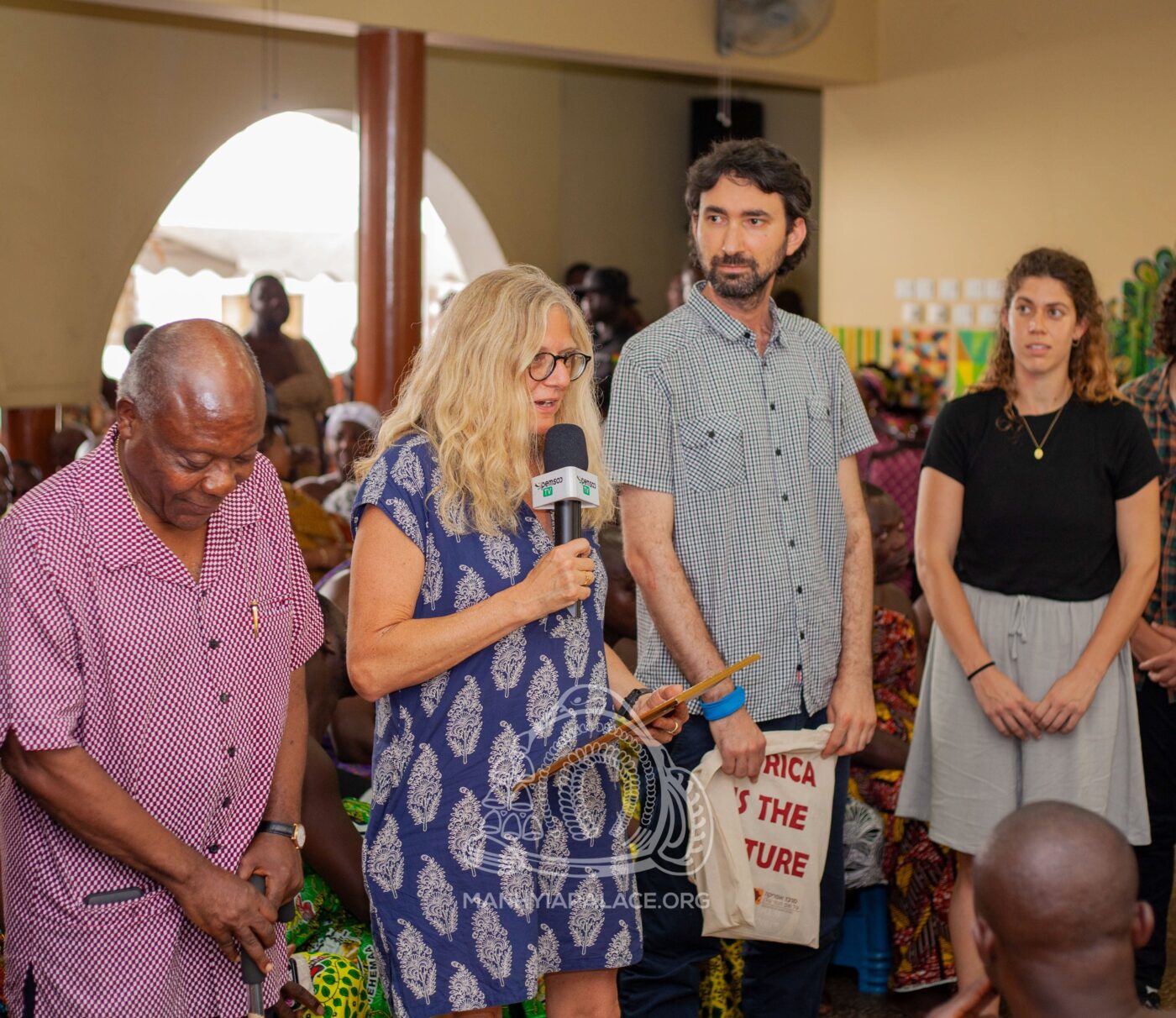 A delegation of African Studies students from the Ben-Gurion University of the Negev in Israel has presented a citation to Asantehene Otumfuo Osei Tutu II after learning about him and the Asante Kingdom.
The students were led by Ambassador Kwabena Annan.
This was during the second Awukudae of the year on March 1, 2023, when the Asantehene sat in state to receive homage and courtesy calls.
The students expressed appreciation to the King for the reception and welcome.
"I'm very honoured to be here from Ben-Gurion University in Israel. Our students here are honoured and grateful for your hospitality. This is a very rare and incredible experience for us to see what they've studied on the history of the Ashanti Kingdom to be able to realise the dream to come and sit here."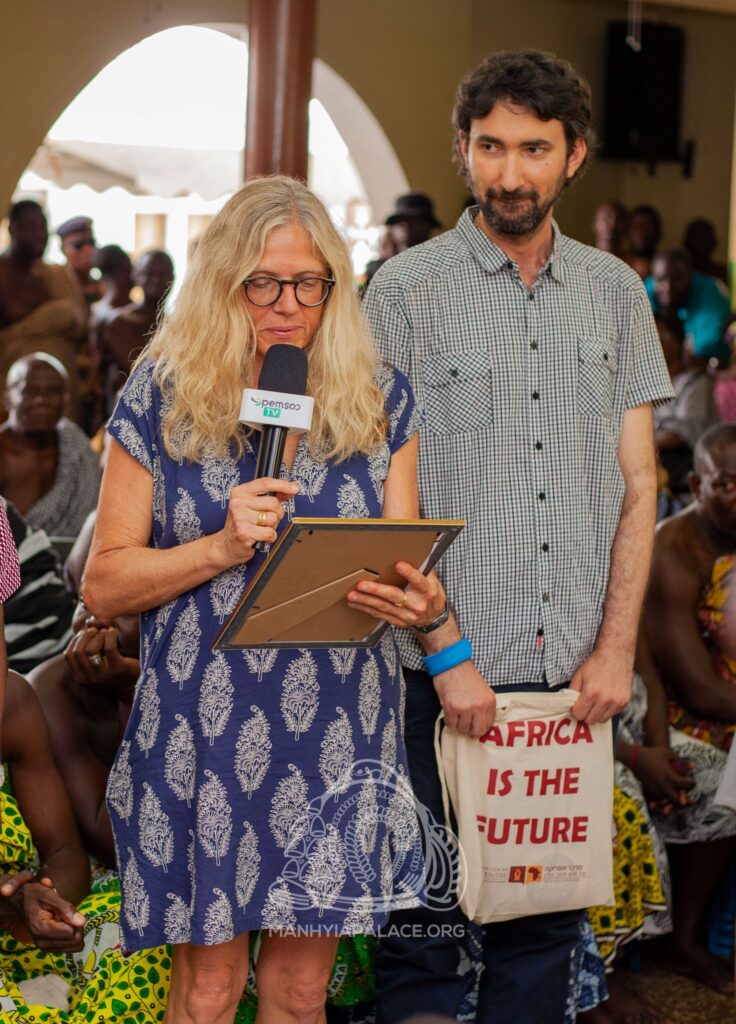 The citation spoke of the "tremendous" impact of the King.
"We would like to express our deep gratitude for your gracious hospitality to our students from Ben-Gurion university. It's an exceptional honour to meet you and an event we will remember for the rest of our lives. Whereas we have learnt a great deal about the historic and contemporary importance of the Ashanti Kingdom from scarce resources, there is no replacement for firsthand experiences.
"As such, we are deeply grateful for the opportunity to meet with you and see the Manhyia Palace. We thank you for helping to teach our students about the Ashanti Kingdom and the tremendous impact you are having on local development. Meeting you helped us to educate our students on the vital role played by traditional rulers as engines for progress in Ghana", the citation read.
Ben-Gurion University is a public research university in Beersheba, Israel and was named after David Ben-Gurion, Israel's first Prime Minister.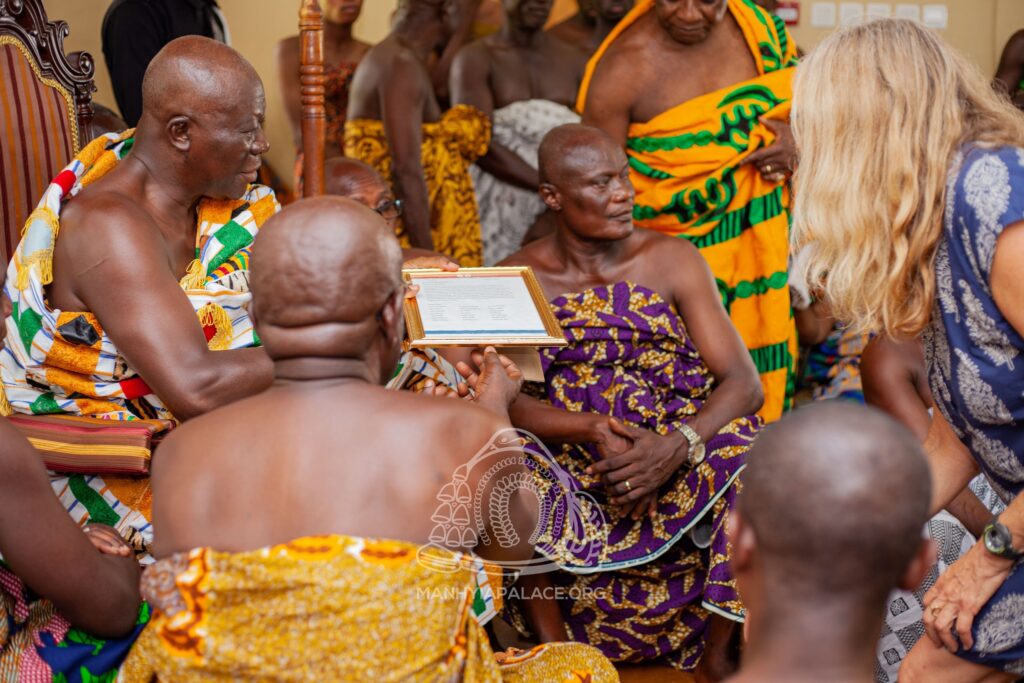 Drawing on the correlation between the two countries, Ambassador Kwabena Anan, recalled that David Ben-Gurion sent a delegate to Ghana years back to meet Ghana's first Prime Minister, Kwame Nkrumah to discuss and explore opportunities for mutual benefits.
Source opemsuo.com
By Hajara Fuseini
March 1, 2023
Copyright Manhyia Palace 2023