Why Can't Galamsey Be Stopped? Otumfuo Queries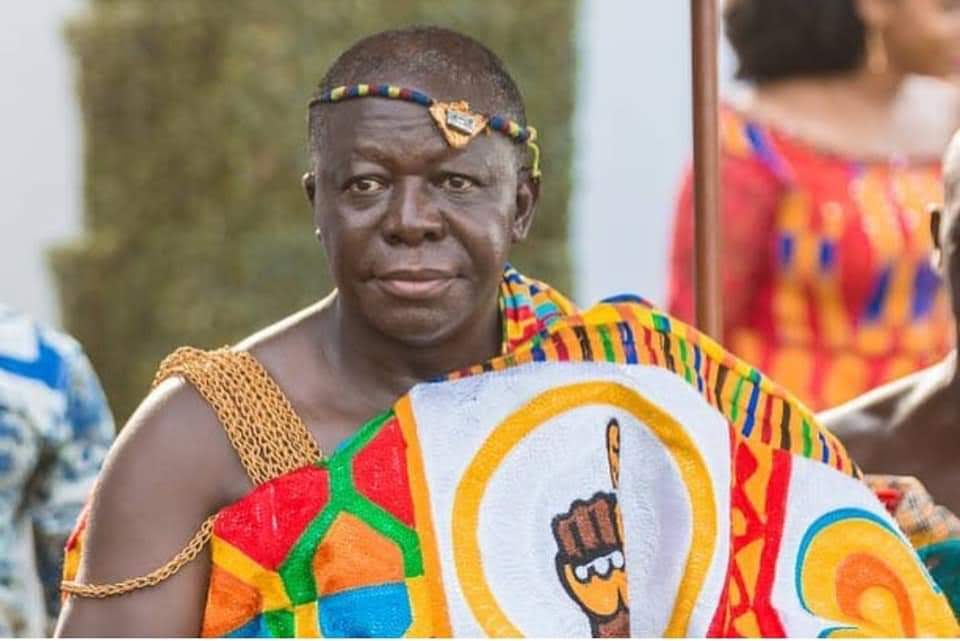 The Asantehene, Otumfuo Osei Tutu II, has expressed dissatisfaction with the fight against illegal mining (galamsey) in the country, which isn't proving any positive results.
He said upon the efforts put in the fight against the menace it's still seen no improvement and that shows that there's something wrong.
He registered his displeasure when the U.S Ambassador to Ghana, H.E Virginia E. Palmer paid her maiden visit to him at the Manhyia Palace where she expressed interest in engaging in economical and developmental discussions of the region.
He said he's concerned because the natural resources of the land all seem to be destroyed as a result of the illegal act.
He further stated that even though unemployment could be the possible cause of the act, it isn't an alternative therefore the need for sanity to be attracted to the sector.
"The Chinese woman who was supposedly deported is back doing galamsey again, is it that tour borders are porous and people know who are doing the galamsey? Unfortunately, unemployment may be the problem but that is not to say that we have to destroy our environment. People in the community will say I don't have any job to do but that's not the alternative".
"We need to find out what is wrong, but to me why can't galamsey be stopped? Because I'm sure people are also involved and know some authorities somewhere and that shouldn't be the case. It's high time the security agencies are very serious", he said.
He went on to say that, "At the district level we have the political administration, the district chief executive, the district security council, and in that district, there's galamsey going on and you tell them we don't know who is there, then you are not worthy to be the district chief executive or the security council".
He, therefore, called for training for the military and police in charge of galamsey for an effective result.
"We need to take it seriously if we can have drones to check what is happening. I think we need training for the army officers".
Otumfuo added that those responsible for giving out concessions ought to be responsible for galamsey monitoring, "the chiefs are there and the people come and say we've gotten a document from Accra that we've been given licenses to mine. Who consulted the chief for him to even supervise where he's going? Whoever gives that license should be responsible to supervise the degradation of the late."
Source: Opemsuo.com/ Monica M. Appiah-Manu
By Hajara Fuseini
October 1, 2022
Copyright Manhyia Palace 2023