Asantehemaa Is 'Face' Of KATH Breast Cancer Awareness Walk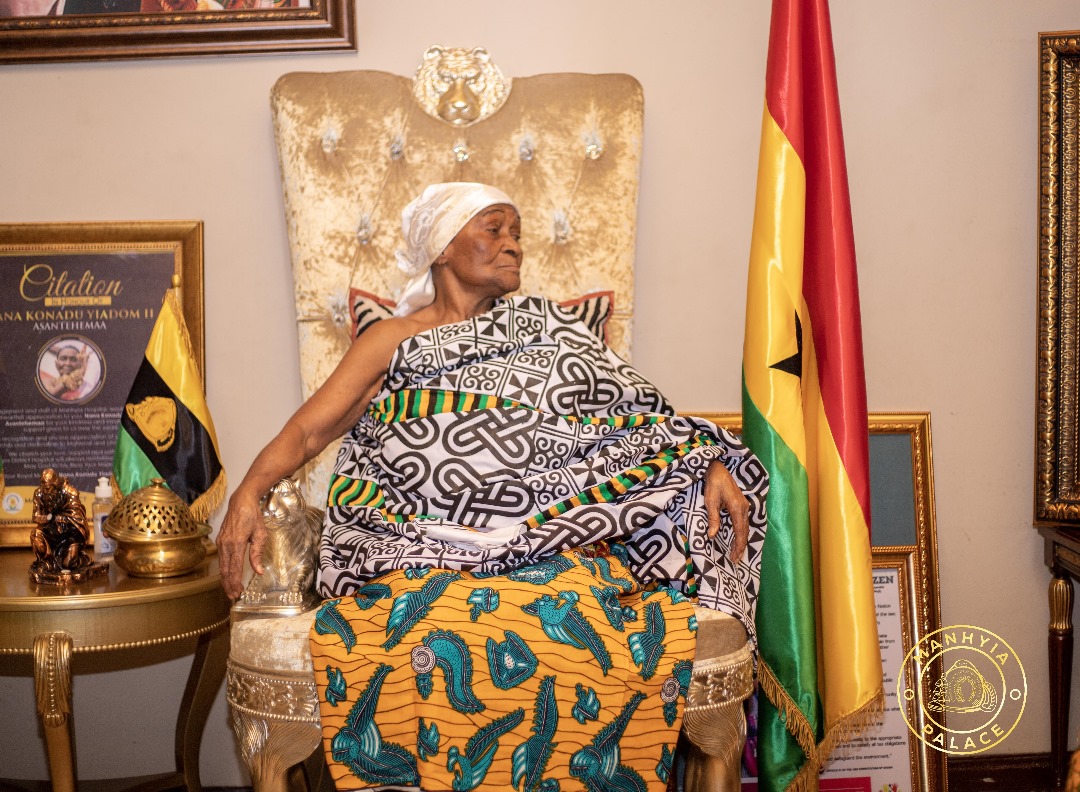 The Queen of the Asante Kingdom, Nana Konadu Yiadom III will appear on paraphernalia used by the Komfo Anokye Teaching Hospital (KATH) for its breast cancer awareness campaign this year.
It comes after she accepted to be the face of the hospital's awareness walk.
On Tuesday, October 17, 2023, a delegation led by the Chief Executive Officer (CEO) of the hospital, Prof Otchere Addai-Mensah called on the Queen at the Manhyia Palace.
The visit, among other things, was to conclude discussions relating to their ambassadorial deal.
In an interview with opemsuo.com on the sidelines of the courtesy call, the Public Relations Officer (PRO) of the hospital, Mr Kwame Frimpong delved into the decision to request the Queen's Face for the event.
"October is observed as Breast Cancer Awareness month. This year, like always, our Oncology Department will hold a special celebration to mark the campaign. We will be doing it with major clinics and our international partners. As such we need an honourable person to represent the brand."
"We wrote to the queen to request her permission to be the Face and she accepted so we came here today to conclude the agreement," he added.
The Awareness Walk of the hospital will take place on October 28, 2023.
The delegation to the Palace also included the Consultant and Head of the Oncology Directorate of the hospital, Dr Osei Bonsu Bawuah.
Breast cancer is a growing phenomenon that occurs when breast cells mutate (change) and grow out of control, creating a mass of tissue or tumour.
Last year, it was reported that more than two thousand people joined the breast cancer awareness health walk organized by the Oncology Directorate of Komfo Anokye Teaching Hospital in Kumasi.
This year's event will mark the Directorate's 18th edition.
By Hajara Fuseini
October 17, 2023
Copyright Manhyia Palace 2023