Asantehene Attends Trinidad Emancipation Day Celebration As Guest Of Honour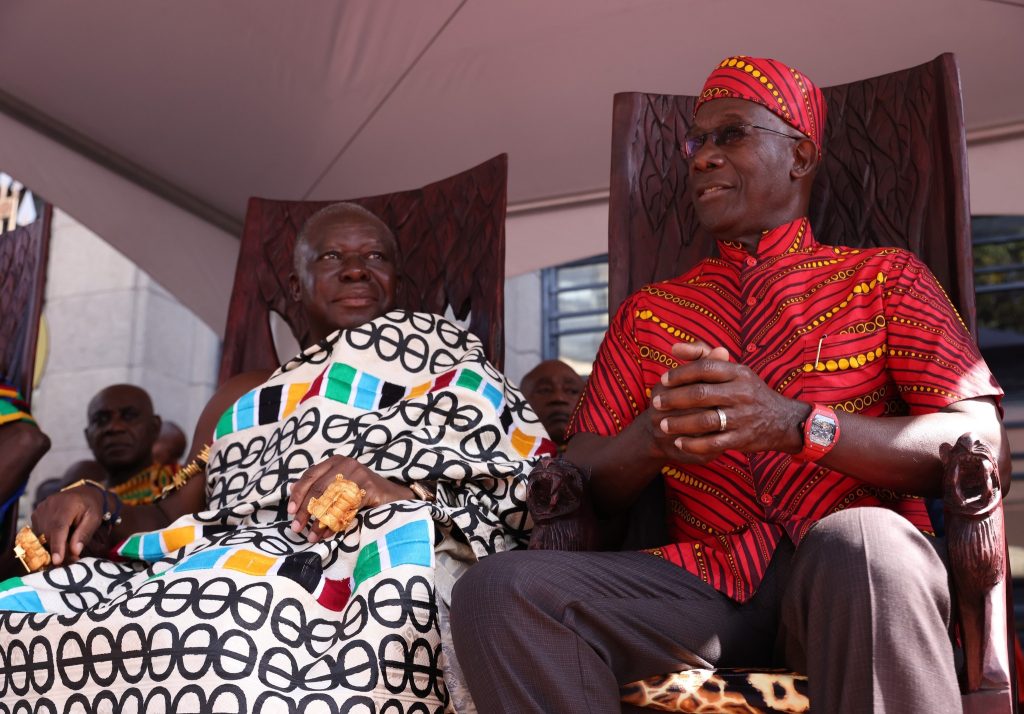 His Majesty Otumfuo Osei Tutu II graced the celebration of African Emancipation Day in Trinidad and Tobago as he joined the event as the special guest of honour.
The occupant of the Golden Stool was at the Emancipation Day procession at the Treasury Building in Port of Spain organized by the Emancipation Support Committee on Tuesday, August 1, 2023, with his entourage of key Asante traditional rulers.
In a speech, the Prime Minister of Trinidad and Tobago, Dr the Hon. Keith Rowley acknowledged the King's presence as very significant to the commemoration of African slaves' freedom from European slave masters in 1838.
"Your Royal Highness, we in Trinidad and Tobago are indeed appreciative of this visit and particularly at this time as we commemorate the emancipation from African enslavement in 1838."
He said His Majesty's presence would allow their youth to have a feel of the "presence, stature and majesty of African royalty" for the first time.
He recognized a few of Otumfuo's outstanding achievements in Peacebuilding and Education back home in Ghana.
"We in Trinidad and Tobago have not been that distant to not have observed and paid homage to you Your Royal Majesty. We have recognized your personal background, your preparatory early work, life and training in the United Kingdom and Canada and we acknowledge your achievements, particularly your pillar of peace award for the settlement of differences in two royal families and of course your Chancellorship of the Kwame Nkrumah University of Science and Technology (KNUST)."
Dr the Hon. Rowley also used the opportunity to call for a bridge against the vast detachment between his people and the people on the African continent.
According to him, the world must be made to see the "oneness that we carry within us" through recognition and collaboration from both sides.
With this, he indicated, "We will be separated only by the narrowing of the Atlantic Ocean."
By Hajara Fuseini
August 2, 2023
Copyright Manhyia Palace 2023