Asantehene Joins Trinidad PM For Emancipation Dinner And Concert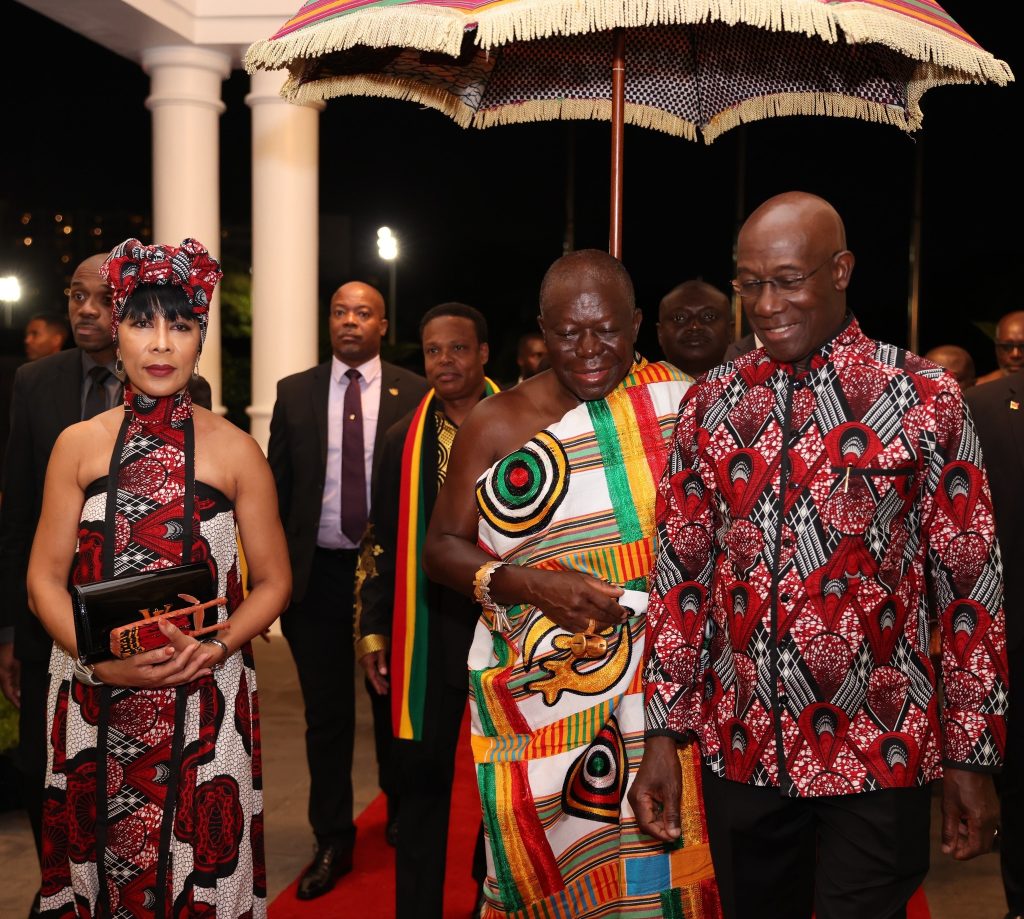 The first day of Asantehene Otumfuo Osei Tutu II's visit to Trinidad and Tobago ended with a dinner and concert by Prime Minister Dr the Hon. Keith Rowley on Monday, July 31, 2023.
The Emancipation Day dinner and celebration concert was held at the Diplomatic Centre at St Ann's.

Earlier in the day, the King visited the PM and the President at their respective official residences in Port of Spain, the capital of the dual island country.
Receiving His Majesty and his delegation at the event were the Prime Minister and his wife, Mrs Sharon Rowley.

There were also several Government Ministers, Members of Parliament, Members of Local Government, and special guests in attendance.
Pictures from the event posted on Facebook by the official account of the Office of the Prime Minister showed musical and instrumental performances by some artistes in the country.

His Majesty will today, August 1, which marks the commemoration of the country's independence, partake in a procession from the Brian Lara Promenade to the QPS after which he will deliver some remarks.
Later, he will attend a cocktail reception at Hilton Trinidad.
By Hajara Fuseini
August 1, 2023
Copyright Manhyia Palace 2023