Maltese Envoy Assures Otumfuo Of Continued Socio-Economic Collaborations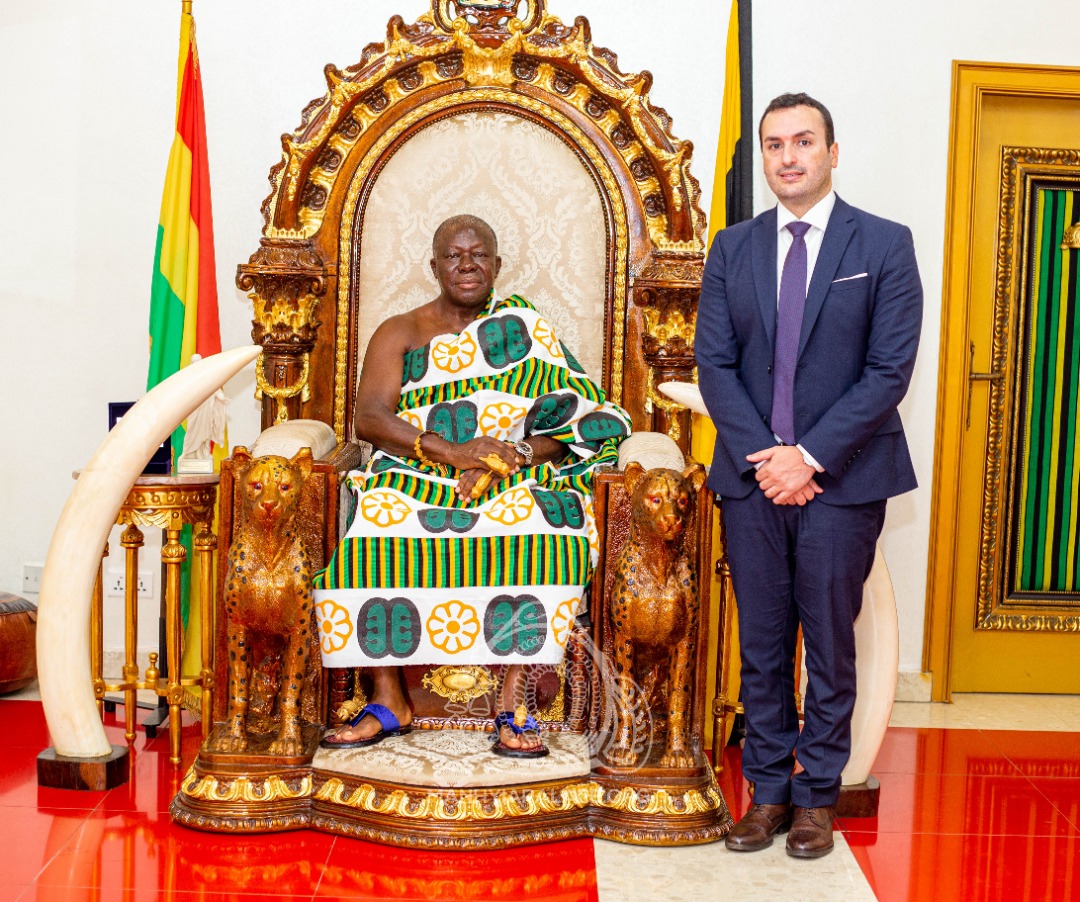 The Maltese High Commissioner to Ghana, H.E. Jean Claud Galea Mallia has assured His Majesty Otumfuo Osei Tutu II about continued socio-economic collaborations between Malta and Ghana.
Numbering the contributions of Malta to the underprivileged in Ghana, he said the priority of the government of Malta is in upscaling and empowering the youth and marginalised groups
"The issues of Youth unemployment are core to our agenda. The government of Malta prioritises the importance of person-to-person exchanges, sharing knowledge, up-scaling and empowering the youth and marginalised groups.
"Obviously that is not all, we also offer a number of scholarships…We have other projects ongoing in Kumasi. We have the HopeXchange Hospital as well as the Ghana Mission Foundation- it was built by the generous contribution of the people of Malta and also to the funding of Overseas Development Assistance of the Foreign Ministry and its giving free medical services to the underprivileged, poor and needy people in Kumasi at large.
"There is another interesting project that Maltese are contributing to in Kumasi; the aquaculture project. It is interesting not only for the simple reason that it is creating employment opportunities for marginalised women to contribute to the economy and their households but also because it offers other value as food security which has become a priority at the moment. Other than that it is also reducing pressure on marine stock life."
He added, "I want to confirm and assure you that the government of Malta will continue to explore and further intensify such economic collaborations we can provide to Ghana."
He said this during a courtesy call at the Manhyia Palace on Friday, November 25, 2022.
He was accompanied by the Deputy Head of Missions and Consul, Marsim Cassar.
H.E. Mallia also informed the Asantehene about the desire of the Minister for Foreign and European Affairs and Trade to call on the Monarch during his planned visit to Ghana in January 2023.
He further appreciated the efforts of the King towards peace and development in the country.
Source: opemsuo.com/Hajara Fuseini
By Hajara Fuseini
November 26, 2022
Copyright Manhyia Palace 2023