Otumfuo Decries Disunity Among Asantes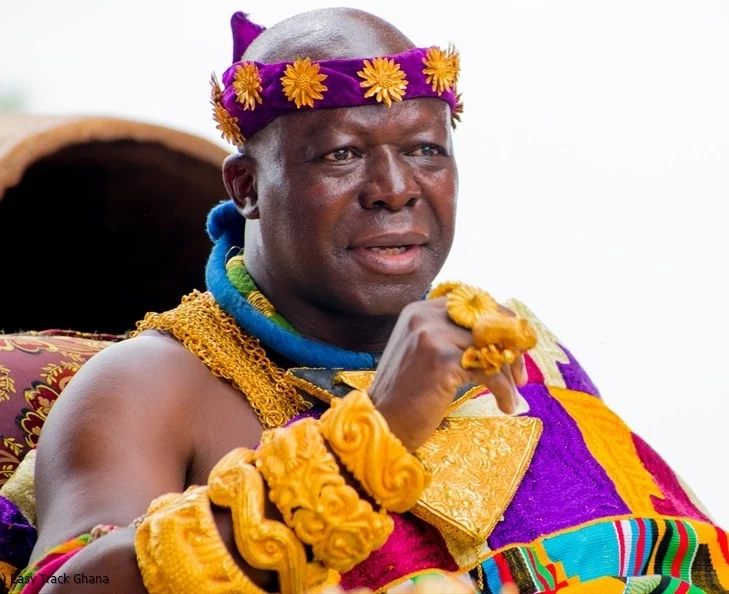 His Majesty Otumfuo Osei Tutu II has underscored and denounced the apparent discord between Asantes across the country.
In a passionate engagement with the national executive members of the Asante Students Association (ASU), the Monarch said the misplaced love and unity among the members of the tribe is accounting for regression in the region.
He observes that "Asantes betray themselves at their workplaces…We tend to hate ourselves when we are not in the same faction with our fellow Asantes but that is not the case with other tribes", he said.
"That attitude puts us at a disadvantage…We speak ill of ourselves and besmirch ourselves. They (Asantes) hamper employment opportunities for their fellow Asantes. An Asante will say of their fellow Asantes, 'this is a political opponent so deny him employment. We are destroying ourselves. The love we have to have for ourselves has eroded".
He condemned the attitude and called for unity and love.
Otumfuo said this when the national executive members of ASU called on him at the Manhyia Palace on Friday, November 24, 2022.
Among the reasons for the duty call, were to introduce the new national executive members to the King and make known to him the challenges they face as a Union.
"As university students, we conduct programmes in various rural areas during vacation but we encounter difficulties in reaching traditional leaders for their permission. Also, we need a centre to coordinate all our branches for our monthly meetings. We used to do that at the National House of Chiefs but these days we are being deprived of access.
"Another thing is employment. Most of our members are jobless so we entreat you to help us secure jobs for our members when some projects are completed. And we entreat that you help our members secure jobs within the region to aid us in our activities.
They also informed the King about the upcoming Miss ASU, a pageant for ladies which will be held at the Centre for National Culture in Kumasi on 23rd December 2022.
His Majesty assured the Union of his support in addressing their grievances.
Source: opesmuo.com/Hajara Fuseini
By Hajara Fuseini
November 26, 2022
Copyright Manhyia Palace 2023