Otumfuo: Agric Is Dear To My Heart; Can Change Fate Of Ghana's Exchange Rate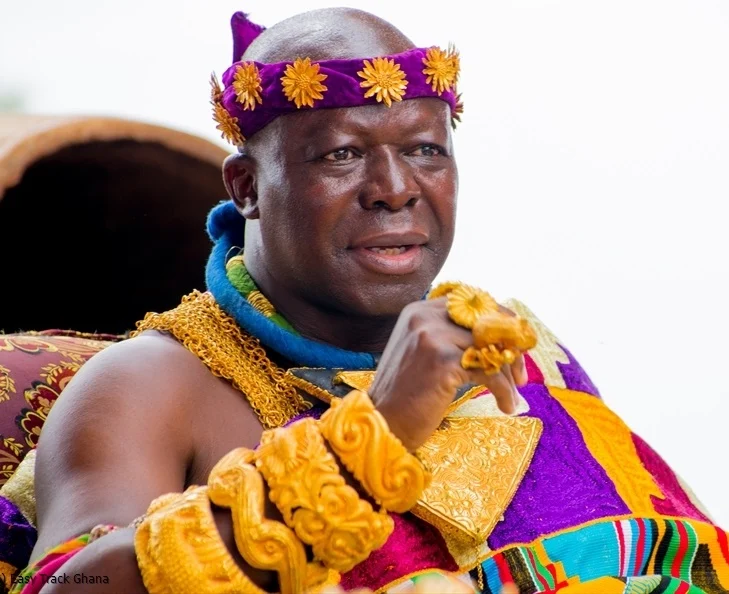 His Majesty Otumfuo Osei Tutu II has expressed his esteem for agriculture.
He reckons that agriculture is the bedrock for development in every country due to its immense benefits.
According to him, if taken seriously, agriculture can turn the country's economic crisis into fortunes through value addition and exportation.
Ghana is facing a steep cedi depreciation due to its huge importation against its exportation.
"To talk about agriculture; it's so dear to my heart and that is the only way that a country can grow. Ghana is an agrarian country and therefore anything about agriculture which will create employment, help in export and then even feed ourselves internally is always something that I will support.
"At the moment looking at the situation that we have; the shortage of foreign exchange is coming in because we are not exporting."
He added, "Cocoa for example: as we grow, we should add value to it… Importing rice to Ghana costs more than a billion dollars a year. If we are not exporting to get the $1 billion, how do we then import $1 billion?"
He said this when a delegation from leading Agri-Fintech company Tingo Mobile PLC called on him at the Manhyia Palace.
The delegation led by its international President, Chris Cleverly, included the African Chief Executive Officer of the business, Tsola Barrow, the Chief of Staff, Rory Bowen and others.
Tingo offers a comprehensive platform service through the use of smartphones (using GSM technology) to empower a marketplace to enable subscribers/farmers within and outside of the agricultural sector to manage their commercial activities of growing and selling their products to market participants both domestically and internationally.
The company intends to operate in Ghana aside from Nigeria where it said it has helped 10 million farmers.
The Asante Monarch advised the team to consider a holistic approach to their operations.
"We need to look at the holistic approach in terms of the farmers and the supply chain. The farmers do not have the finance but if you can buy and then process- which I believe it's what you are doing now in Nigeria- I think we can still implement the same situation here. That's something that I'm looking forward to for my people. To grow the economy I need employment, I need agriculture to grow and then we can also export after processing."
He suggested that providing fertilisers for instance and assuring farmers of a ready market will encourage them to increase production.
Source: opemsuo.com/Hajara Fuseini
By Hajara Fuseini
November 11, 2022
Copyright Manhyia Palace 2023