"Don't Be Entangled By Government Bureaucracy"; Otumfuo Tells Tingo Mobile PLC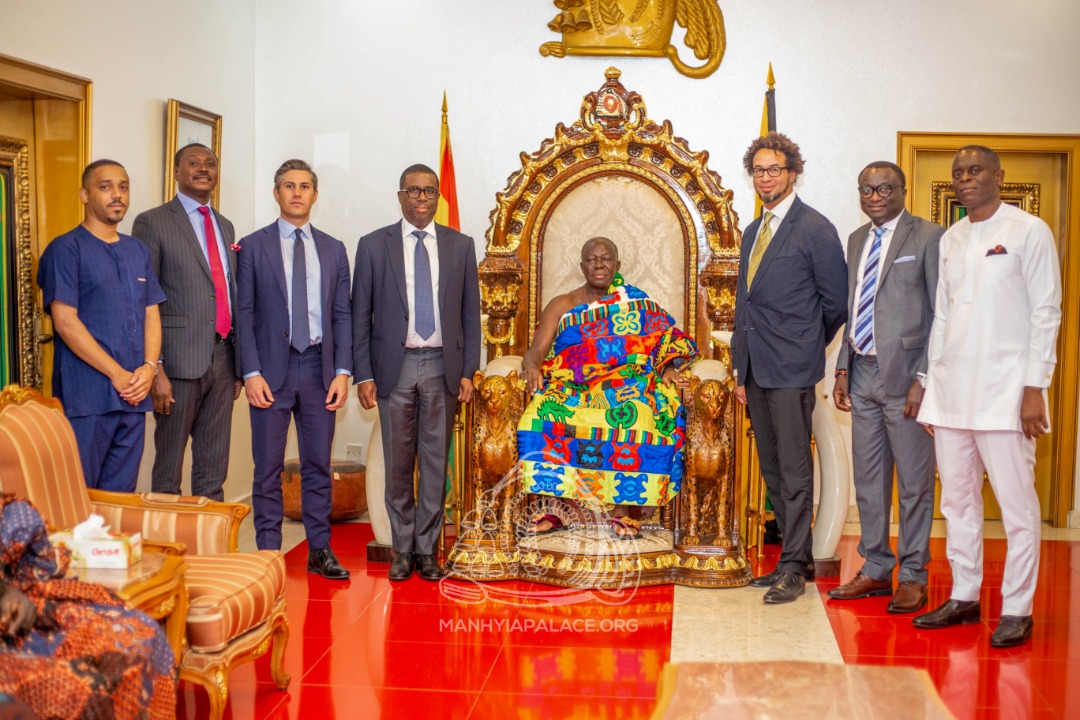 His Majesty Otumfuo Osei Tutu II has advised Tingo Mobile PLC against relenting on its intended operation in the country over bureaucracy.
Ghana is known for its bureaucratic policies at all levels and forms even if for a good course and His Majesty does not want that to tie down Tingo Mobile as it steps into the Ghanaian industry to support farmers.
Tingo is an Agri-Fintech company offering a comprehensive platform service through the use of smartphones (using GSM technology) to empower a marketplace to enable subscribers/farmers within and outside of the agricultural sector to manage their commercial activities of growing and selling their products to market participants both domestically and internationally.
The company has already piloted its programme in Nigeria where 10 million farmers have received support in growing various crops and accessing a ready market.
President of the international business, Chris Cleverly said, "We helped 10 million farmers in Nigeria- rice farmers to beans to all sorts of crops. We help them trade their crops through mobile fields and every day they make money from doing this. They also lease these mobile fields and they get to earn it after a period of time at a very good rate."
He added, "In Nigeria, we already buy rice from the farmers to enable them to actually grow more so the more they do, the more we can do. We have now processed over 200,000 metric tonnes of rice in Nigeria. We will now be increasing this."
Informing the Asantehene about their intended operation in Ghana during a courtesy call on November 11, 2022, he anticipated that it would be more than successful.
"We believe that the Asante kingdom is where we should start. It's the place we first started at and we believe with the team that we have here, it is the beginning of something fantastic."
Mr Cleverly noted that in their operations the farmer takes the centre "because the farmer feeds us all. Food security for us is international security so it starts with making the farmer secure. For us, the farmer is the hero of our story."
Hearing the initiative, His Majesty advised them not to get tied down by bureaucracy.
"Do not be entangled with the government's bureaucracy", he reiterated and assured the delegation of his support for such an initiative which can make the country self-sufficient, create employment, boost exportation and reduce importation.
"This is an idea that I wholeheartedly support. I hope you make me know how soon you will start…This is good news only when it comes to fruition. That's what I'm expecting from you."
Source: opemsuo.com/Hajara Fuseini
By Hajara Fuseini
November 11, 2022
Copyright Manhyia Palace 2023