Otumfuo Hopeful "District League Table" Will Tackle Galamsey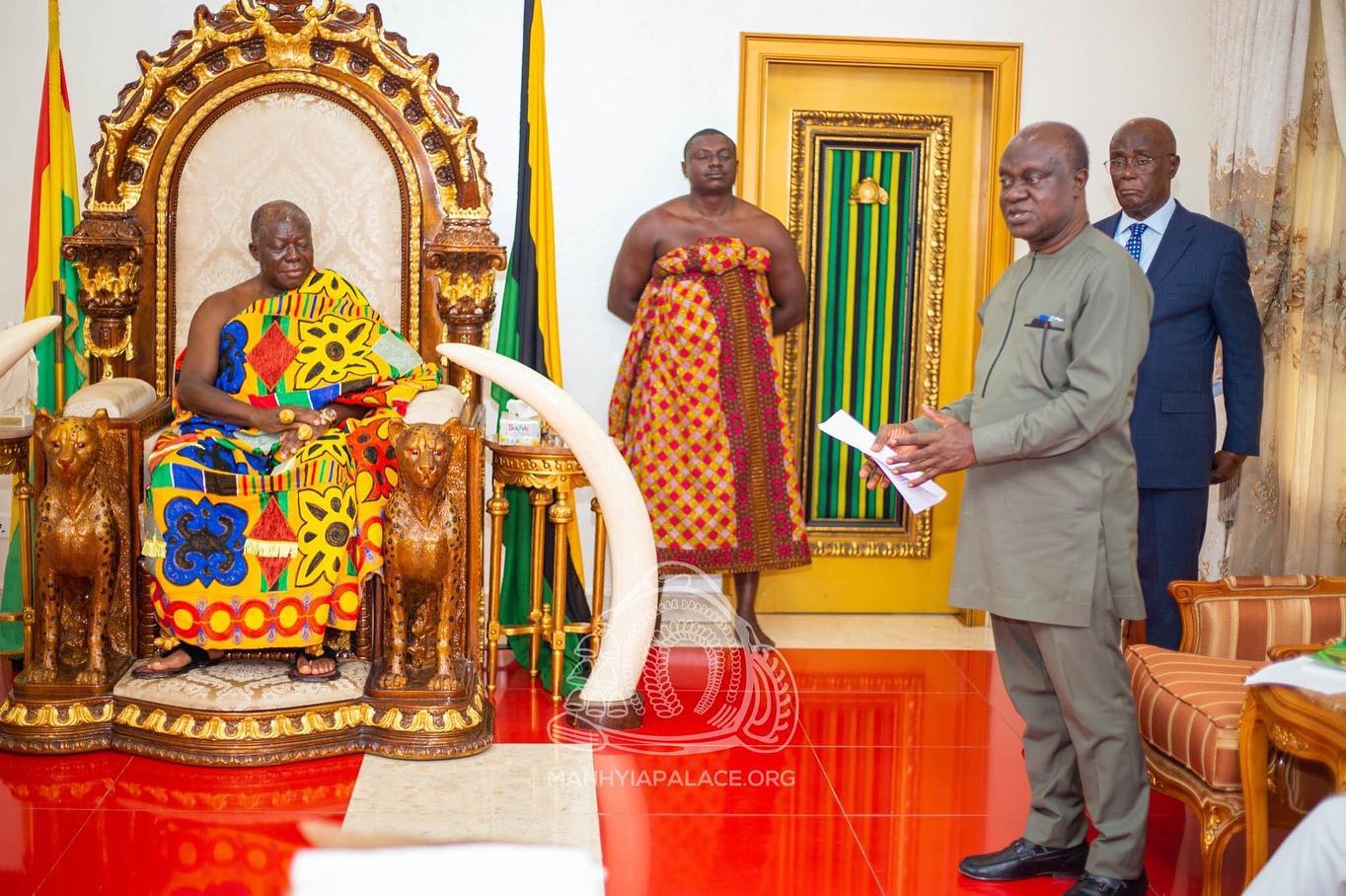 The Asante Monarch, Otumfuo Osei Tutu II has said that District League Table (DLT)- a tripartite initiative- is a means of clamping down on illegal mining, otherwise known as galamsey which destroys water bodies in the country.
The initiative originally between the National Development Planning Commission (NDPC) and the United Nations Children's Fund (UNICEF), has now received a partnership from the Millenium Excellence Foundation-a foundation that has been rewarding achievers in diverse fields of endeavour.
The initiative will this year award Districts which have improved in water and sanitation.
Informing His Majesty about the award scheme during a courtesy call by the three organisations, the Governor of Millenium Excellence Foundation, Ing. Nana Poku Agyeman said the Foundation thought of this initiative in accordance with the advice of Otumfuo.
He said the Foundation has a ten-year contract with the two other organisations which has birthed the "Endowment Fund". The Fund will be used to finance the National League Table and several other initiatives of the Foundation.
Extending an invitation to the King for the award scheme which will take place at the Kwame Nkrumah University of Science and Technology (KNUST) on November 19, 2022, Chairman of the NDPC, Prof George Gyan Baffour explained the winner will be selected after an analysis of the 2020 and 2021 DLTs.
Thanking UNICEF and the NDPC for their partnership with the Foundation, Otumfuo said he believes DLT will among other things tackle illegal mining activities in the country which is destroying almost all the country's water resources.
He added that Chief Executives in various Assemblies will also be compelled by this to deliver on their mandate and use their Common Funds for intended developmental projects.
The District League Table (DLT) was developed as a tool for tracking national development and highlighting Districts that are performing well and those which are handicapped in terms of the well-being of their populations.
The DLT rankes the Districts from 1st place down to the District facing the most challenges in 260th place.
Source: opemsuo.com/Hajara Fuseini
By Hajara Fuseini
October 22, 2022
Copyright Manhyia Palace 2023