Lies Are The Root Of Land Disputes; Otumfuo Tells Ahafo Peace Council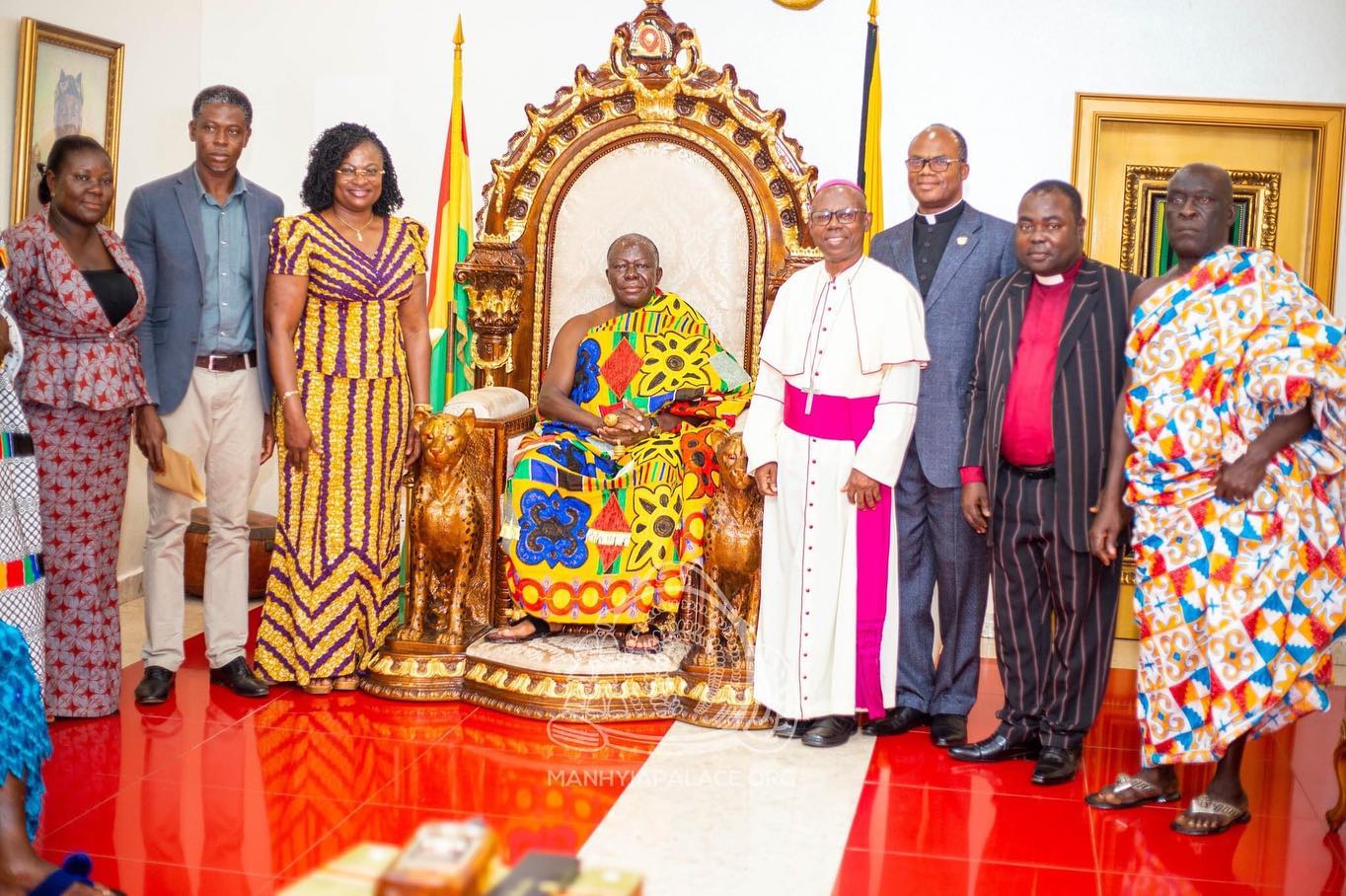 His Majesty Otumfuo Osei Tutu II, Asantehene, has asserted that disputes around lands emanate from lies carved out by one of the parties in the dispute.
The Monarch who has been superintending over several dispute resolutions for more than two decades said this when a delegation from the Ahafo Regional Peace Council called on him at the Manhyia Palace on Friday.
The delegation was led by Most Rev. Peter Kwaku Atuahene, the Catholic Bishop of the Goaso Diocese.
The Council introduced itself to the King for the first time since the inauguration of its members in 2020 and then petitioned him about a number of land and chieftaincy disputes in the region with which they are inundated.
"I came with the delegation, first of all, to introduce ourselves to the King. Secondly, we have scripted all the disputes we are challenged with. We would like the King to go through them and help us with their resolution", Most Rev. Attuahene said.
Receiving the petition, His Majesty noted that only lies bring about land disputes, adding that "each ruler is privy to his apportioned demarcations".
"I will look at all the disputes in your petition. These are minor issues when they get here (Manhyia Palace). When it is in your hand they (disputing parties) intimate you. I will resolve them here for your peace of mind", Otumfuo assured the delegation.
The delegation expressed relief upon hearing the King's assurance.
"We are happy and relieved by your response", Most Rev Atuahene said.
It is estimated that 59% of court cases in Ghana are related to land. The figure, according to research, increases at a rate of 25% each year with only 10% of them getting resolved.
Source: opemsuo.com/Hajara Fuseini
By Hajara Fuseini
October 22, 2022
Copyright Manhyia Palace 2023