UN Touts Lady Julia, Says Her Contributions To Girls Is Remembered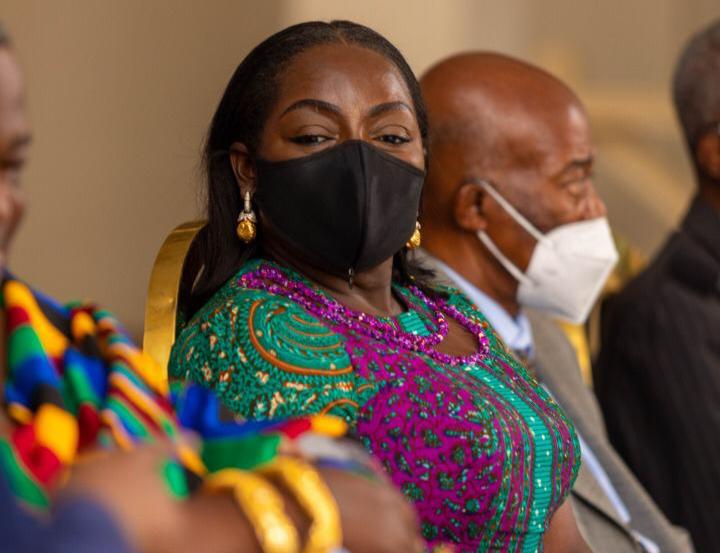 The United Nations (UN) has said it still has the speeches delivered by Her Royal Highness Lady Julia Osei Tutu on girls and women at heart.
According to the country representative of the United Nations Population Fund (UNFPA) in Ghana, H.E. Barnabas Yisa, Lady Julia has played a pivotal role in women's and girls' advocacy.
He recalls that she participated in the launching of the International Day Of Girls in Ghana ten years ago.
"Ten years ago, Her Royal Highness Lady Julia, your own beloved wife spearheaded something that is still on till today and we don't want that fire to go off. At an AU meeting on family planning, she gave a speech that remains recognised and remembered up till today- that through family planning, women should survive childbirth and pregnancy.
"Secondly, in 2012, that is ten years ago, something fantastic happened again when she was the guest of honour to launch the first International Day of Girls in Ghana. That is memorable and we still remember it. We will never forget that day.
"She was again kind enough to come again in 2015. Particularly this time around on child marriage. She was very very concerned and her speech we still remember and circulate around the world", he recounted.
H.E. Yisa also recognised that the Asante Kingdom has played a pivotal role in the development of women.
This was relayed when a delegation led by the Country rep. paid a duty call on Asantehene Otumfuo Osei Tutu II at the Manhyia Palace on October 21.
The visit was to introduce to the King the new Country representative as well as inform him about the upcoming celebration of International day of Girls in the Ashanti region.
Mr Yisa implored the support of the king in taking advocacy for girls and women to higher levels.
The UN marks the 10 anniversary of International Day of Girls this year under the theme "Our Time Is Now, Our Rights, Our Future".
Source: opemsuo.com/Hajara Fuseini
By Hajara Fuseini
October 22, 2022
Copyright Manhyia Palace 2023