Otumfuo Partakes In Star Beer Production Relaunch
Otumfuo Osei Tutu II has taken part in the relaunch of Star Beer production at the Guinness Ghana Brewery PLC factory at Kaase in Kumasi.
The event on Wednesday marked the return of Star beer production to its place of birth.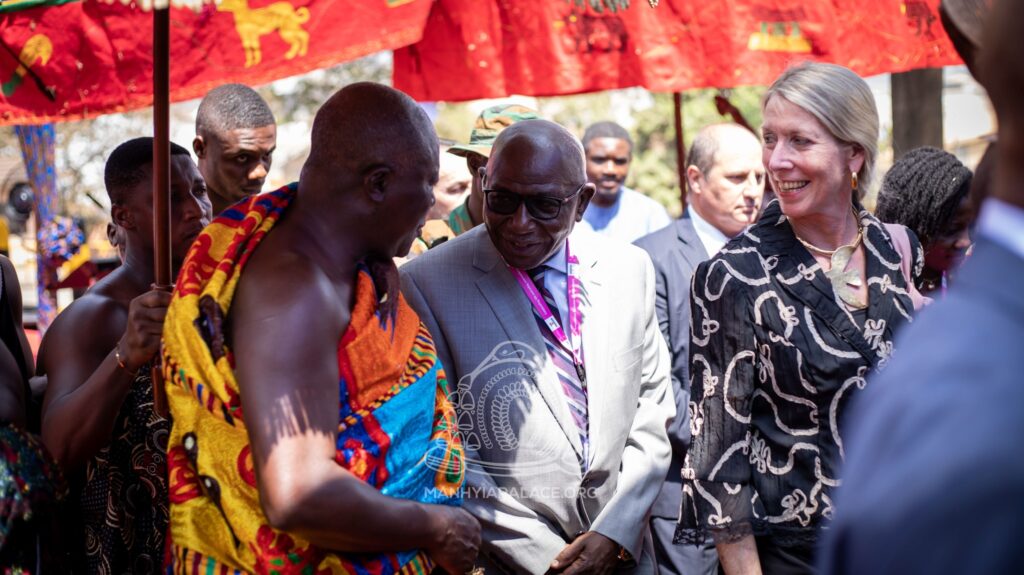 In attendance was Asantehene, Otumfuo Osei Tutu II, the Ashanti Regional Minister, Simon Osei Mensah, Board and Management Members of the company, Clergymen, traditional rulers, Representatives from Security Service and Guinness' key distributors.
The production of Star beer began in 1960 in Kumasi under Ghana Breweries Limited, however, it was taken over by Guinness Ghana Brewery PLC in the early 2000s.
In 2015, Guinness Ghana moved the production of the brand to Achimota in Accra.
Eight years down the line, the production line has been restored to Kumasi.
At the relaunch under the theme "Star Aba Fie" to wit, "Star is back home", the production factory was reopened.
Addressing people present, the Managing Director of the Company, Helene Weesie asserted the brand's production in Kumasi is "back to stay".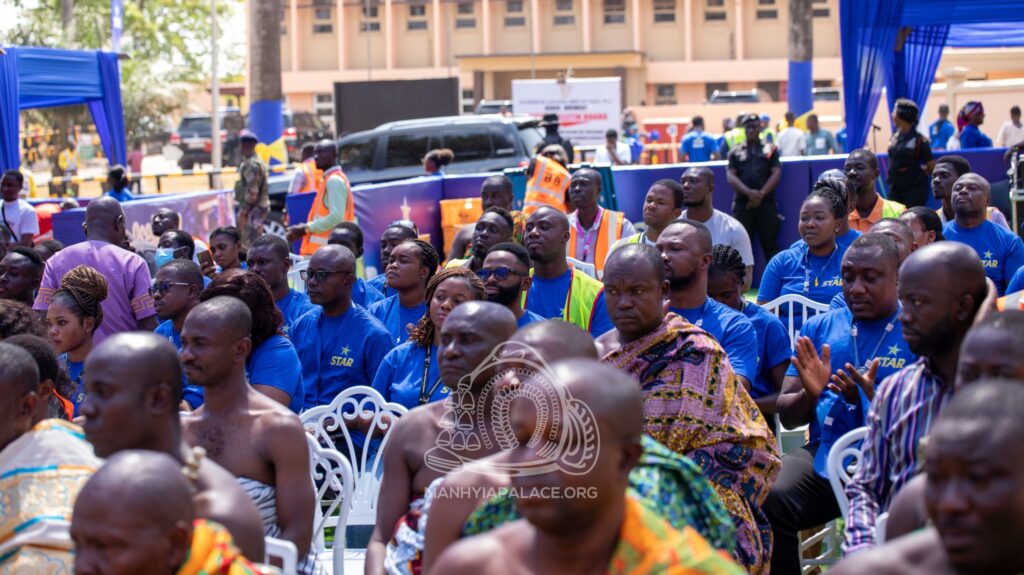 She said she is looking forward to many years of collaboration between the brand and the Asante Kingdom.
On his part, the Ashanti Regional Minister, Simon Osei Mensah said the return of the factory will create jobs and increase the income capacity of people in the region.
He further called on the public to consume the alcoholic brand responsibly.
Appreciation
Chairman of the Board of the Company, Mr Felix Addo appreciated the efforts of stakeholders in strides chalked.
"On behalf of the entire management of Guinness Ghana, I thank workers, government and the media for supporting us for over six decades."
Otumfuo's Support
The monarch of the Asante Kingdom in a speech appreciated the efforts of the Board of Directors in bringing Star Brewery back to Kumasi.
"My sincere thanks to the Board and Management of Guinness Ghana Limited for bringing star beer home today…Now I thank you for bringing Star Beer. I thank you for bringing life to this factory. I thank you for bringing employment to my people."
He also assured the Company of his support.
"I assure you that we will do everything possible to support you in your operations here…I'm always a part of this development and I shall always be for my people and for Ghana."
Inspection Of Production
The King was joined by Management of the company to inspect the production line of the returned brand.
This was after he cut the symbolic ribbon to commission the factory.
He was taken to the Labeler and the Filler.
Source: opemsuo.com
By Hajara Fuseini
January 25, 2023
Copyright Manhyia Palace 2023