Otumfuo Receives Album Of His Trip To Memphis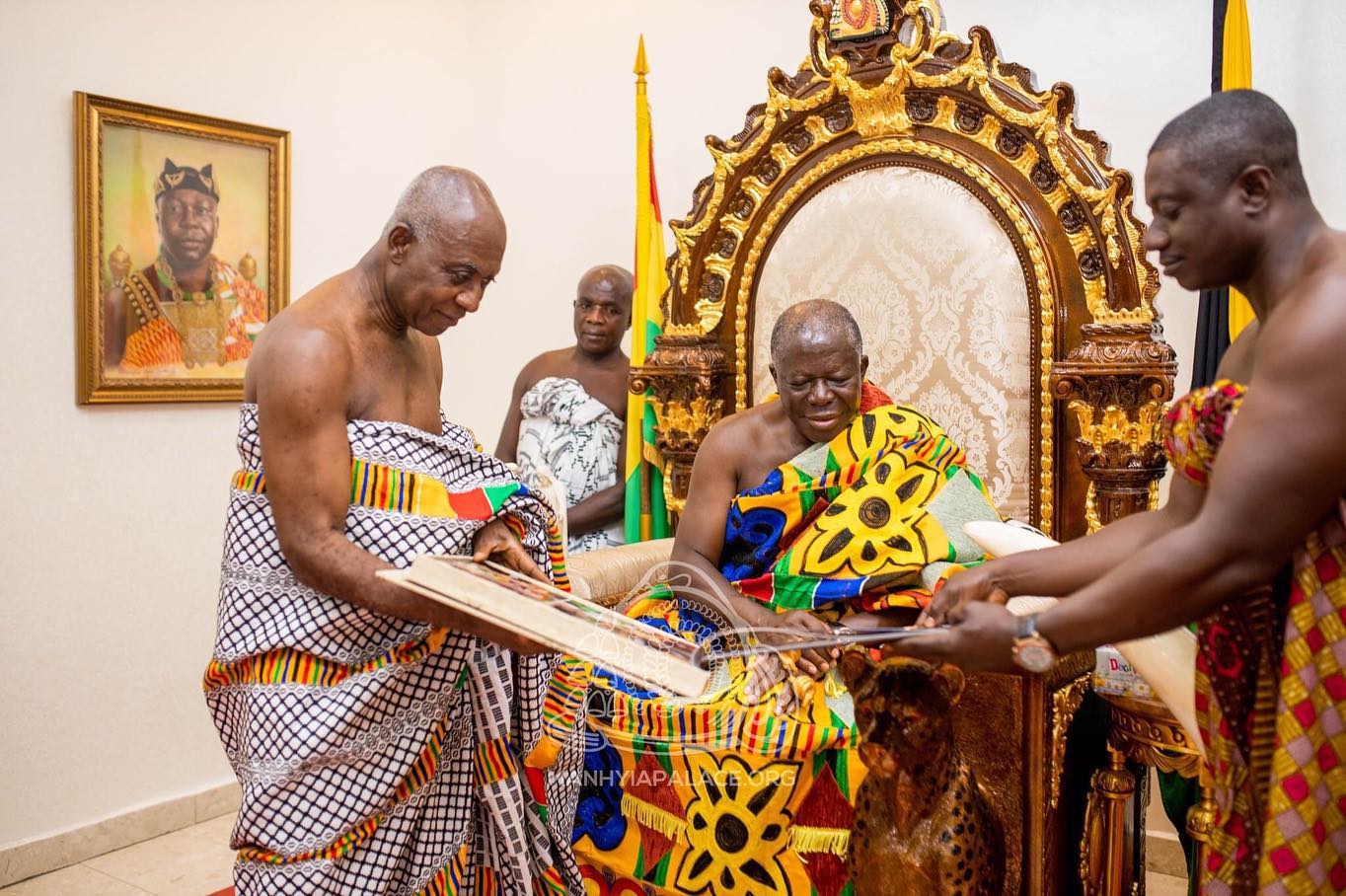 His Majesty Otumfuo Osei Tutu II has received an album of pictures of his trip to Memphis where he participated in the Memphis In May International Festival earlier this year.
The album was presented to him by a delegation led by Kwabena Ampofo Appiah, Managing Director of State Housing Company.
The 2022 Memphis in May Festival was held in honour of Ghana.
As part of the festival, Otumfuo graced the Ghana Live Riches & Rhythms performance at the Orpheum Theatre on May 5 and the Black Star Black Tie Gala on May 6- which among other things celebrated the King's 72nd birthday.
The King addressed the University of Memphis and held a traditional Asante durbar at Historic Beale Street on May 7 where the rich Asante culture and heritage were displayed.
These events have been chronicled in a picture album and presented to the Asantehene.
"All the pictures we took of the King have been put in an album", Mr Ampofo Appiah said while presenting it.
"You've done well", His Majesty said in appreciation of the efforts of the delegation in facilitating his trip to participate in the festival.
He then admonished them to focus on initiatives that will open up investments for the country.
Source: opemsuo.com/Hajara Fuseini
By Hajara Fuseini
October 22, 2022
Copyright Manhyia Palace 2023