Residents Must Benefit From Your Operation; Otumfuo To Newmont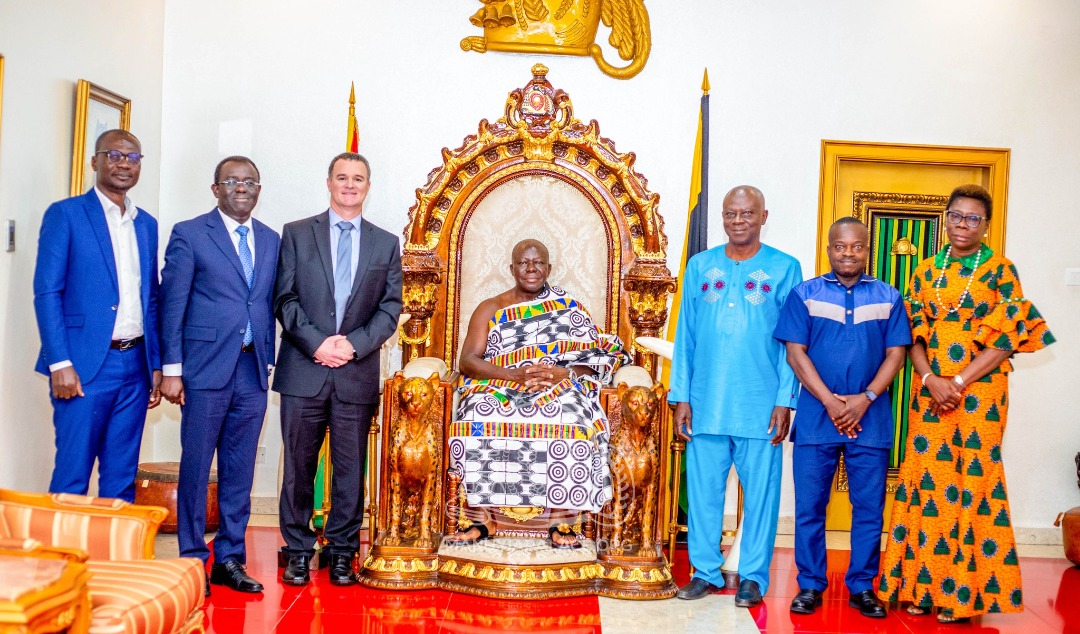 The Asantehene Otumfuo Osei Tutu has lobbied for developmental projects for residents of Kenyasi in the Ahafo region as Newmont Gold seeks to operationalise Newmont Ahafo North.
Hoping that the Ahafo North develops just as the Ahafo South, the Asantehene advised the leadership of the African Region of the company to invest in developmental projects in the community.
He noted that the Company will thrive only if each member of the community in which they seek to operate feel their positive contributions in their daily lives.
"The operation must benefit the community while you operate. They (residents) must benefit from trade, contracts and all of those things. They (residents) will know that Nemont is here, they (Newmont) are working and we (residents) are also benefiting from it.
"Newmont operation must reflect on the trader selling along the line…These ripple effects must be borne in mind in terms of trading, hairdressing and whatever training they are engaged in. If it is contracts, supply these to who best can benefit from it in the community and they will be happy with you."
He said this when the leadership of the African Region of the Newmont Gold Limited paid a courtesy call on him at the Manhyia Palace on Friday, December 9, 2022.
The delegation included Mr David Thornton, the Senior Vice President; Adiki O. Ayitevie Vice President, S&ER; Kwame Addo Kufour, Vice President, Government Relations and Strategic Projects; and Joseph Danso, Snr. Manager S&ER.
Accompanying the delegation were Hon George Boakye, the Ahafo Regional Minister and Hon Ernest Kwarteng, the Municipal Chief Executive for Tano North Municipal.
The delegation reported to His Majesty the development of the Newmont Ahafo North Project.
Speaking on behalf of the delegation, the Ahafo Regional Minister, Hon George Boakye said four out of the five Resettlement and Negotiation Committee (RNC) agreements have been signed.
He told the King the company is constructing Hwediem-Kenyasi road in the region.
Additionally, he said two hundred people have been sponsored into various skills training by the company with an amount of GHc1 million.
Mr Thornton disclosed that the company has complied with the Asantehene's earlier proposal for an extension of workers' contracts- two staff members currently have their contracts reviewed to two years instead of twelve months.
Hon Boakye also indicated that the company is in the process of complying with all advice given by the Asantehene.
Mr Thornton said Newmont was prepared to collaborate in any way to solve the fiscal challenges Ghana faces.
One of the ways, he said, was to sell some of its gold to the Bank of Ghana.
Source: opemsuo.com/Hajara Fuseini
By Hajara Fuseini
December 12, 2022
Copyright Manhyia Palace 2023