Vodafone Renews Sponsorship Contract With Royal Golf Club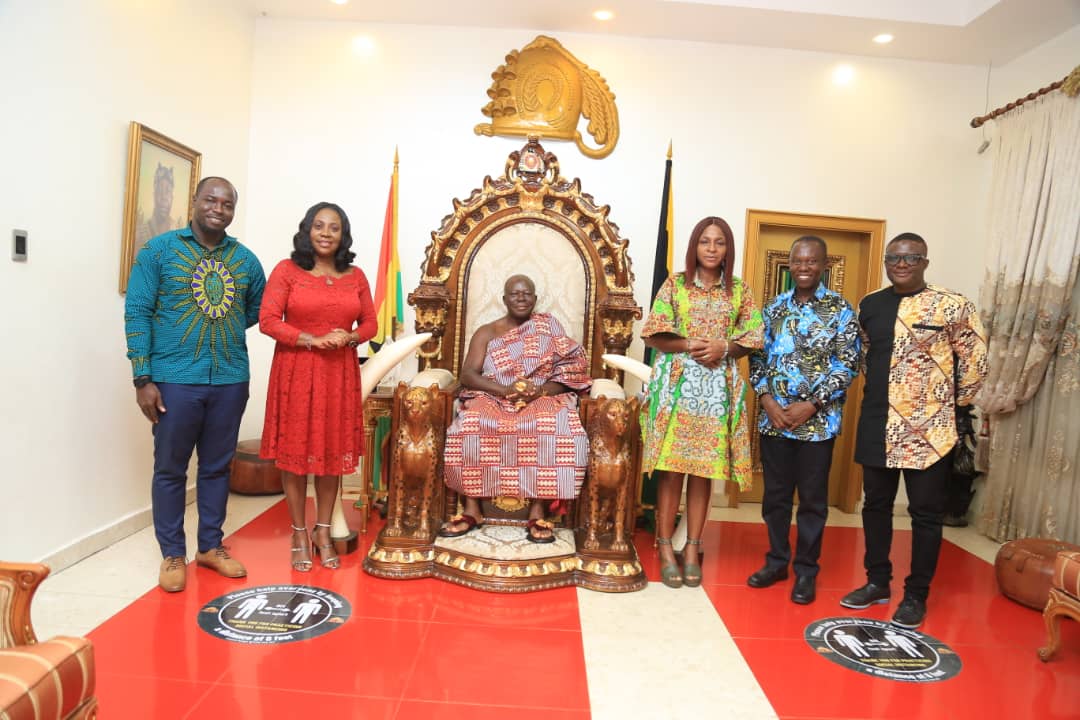 Vodafone Ghana has renewed its sponsorship contract with Royal Golf Club for the next five years.
The Chief Executive Officer for Vodafone, Patricia Obo-Nai said after 6 years of cordial engagements it was necessary that they renewed the contract for a continued relationship.
The news came when the Head of Operations of the Royal Golf Club, Kumasi, Prof B.K Baiden introduced Vodafone as sponsors of the team to Asantehene at the Manhyia Palace.
Vodafone, whose visit was also to wish Otumfuo a glorious birthday, informed that they intend to also engage customers in the areas of health and education where an Ultra Scan and Health Screening Exercise will be held for pregnant women at the Tafo Hospital.
"We always visit our King on his birthday but this time around we couldn't because he was on a working visit, so we're here to wish him well.
"Vodafone started sponsoring tournaments six years ago and we announced last year that the deal was smooth so we proposed for a renewal, so we have another five years with Asanteman, Manhyia, and Royal Golf Club. We also engage in activities to drive the business, we're partnering with Tafo Government Hospital to organize a health screening and give out national health insurance cards.
There will be an ultra-scan for pregnant women in addition to a health walk. We will also visit four secondary schools to teach them safe usage of the internet. Madam Obo-Nai added that senior-level tuition on internet usage for some 100,000 students will also be carried out including a Tree Planting exercise in collaboration with Otumfuo Foundation in the month of June.
"With partnership with Otumfuo Foundation, we will plant 2000 trees in the month of June as it is a month of tree planting."
On his side, His Royal Majesty Otumfuo Osei Tutu II expressed gratitude for the contract renewal and tasked both teams to guarantee success for each other.
"The plans you've announced will promote the state of women's health as well as education, and we're grateful. I'm also grateful for the renewal of the contract and believe the policies will be good to bring development from both parties. So ensure that as they sponsor you then you also help promote their business."
Source:Opemsuo.com/ Monica M. Appiah-Manu
By Hajara Fuseini
June 3, 2022
Copyright Manhyia Palace 2023