Lebanese Envoy Calls His Encounter With Otumfuo "Priceless"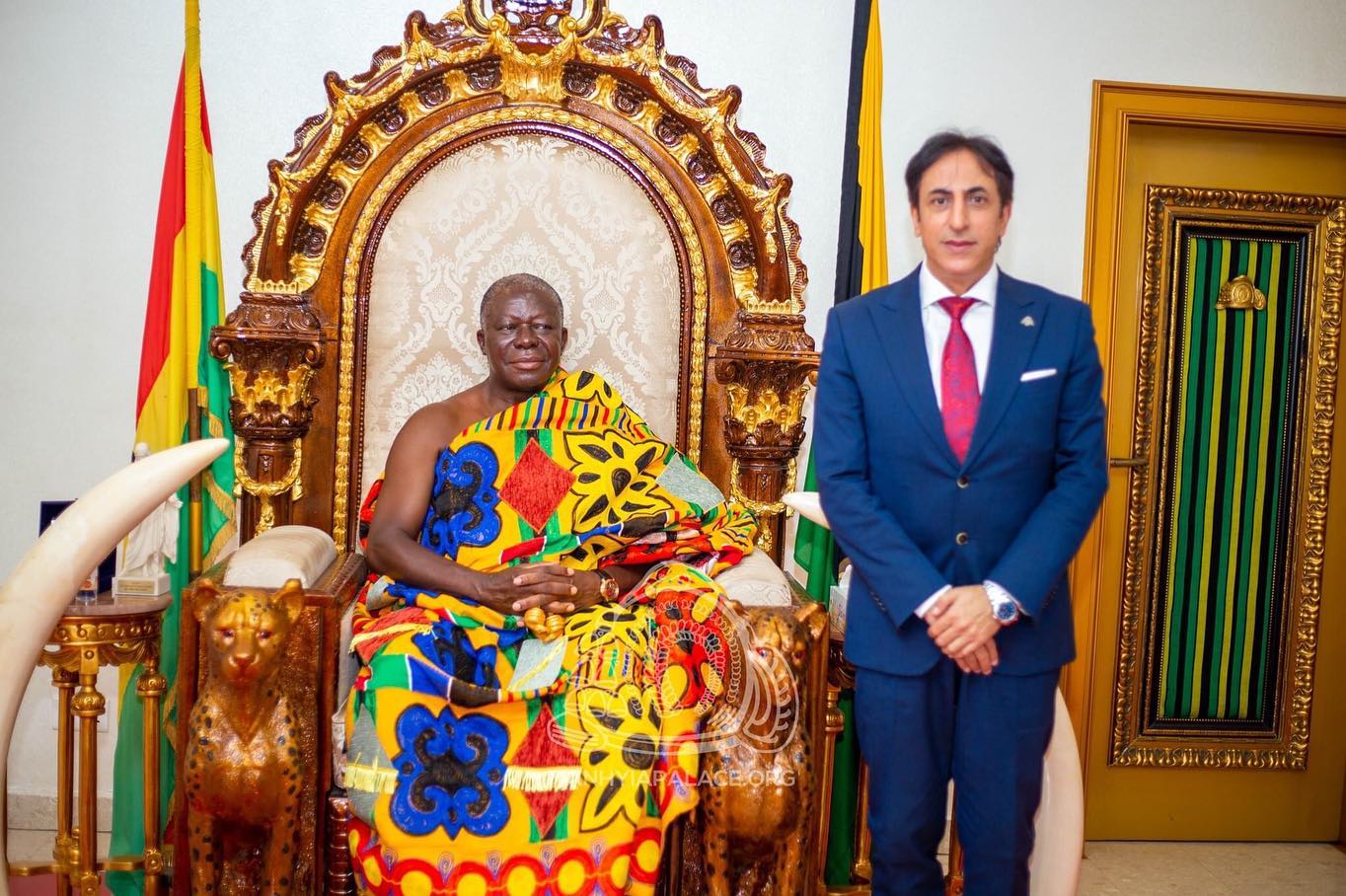 "I will keep this priceless moment shining in my memory forever", are the words of the Lebanese ambassador to Ghana, H. E. Maher Kheir on his first encounter with Asantehene Otumfuo Osei Tutu II.
During a duty call at the Manhyia Palace on Friday, October 21, 2022, the envoy expressed his gratitude to the King for the rare honour.
"The Asante kingdom is one of the pillars of Ghana's history. It is at the heart and mind of Ghana. It carries the hearts of its wonderful people and we feel blessed under your reign.
"Your major contribution to socio-cultural and economic fields as well as the security is fundamental. Your visionary leadership is reflected in your passionate investment in youth development", the Lebanese envoy said.
Highlighting the Lebanese community's contribution to Ghana he said, "We will do our best to contribute to many other sectors in Kumasi".
His Majesty touted the Lebanese in Ghana for their contribution and noted his appreciation.
He added, "Lebanon and Ghana still have so much to do. Sometimes I am concerned about what happens over there. I can assure you that when this rebels and inconsistency in setting up a government and all that happens, it affects us."
"We pray that the government will be more stable", Otumfuo said.
A delegation made up of Lebanese businessmen in Ghana went with the Ambassador to meet the King.
Source: opemsuo.com/Hajara Fuseini
By Hajara Fuseini
October 22, 2022
Copyright Manhyia Palace 2023