Otumfuo Welcomes Nigerienne Envoy To Ghana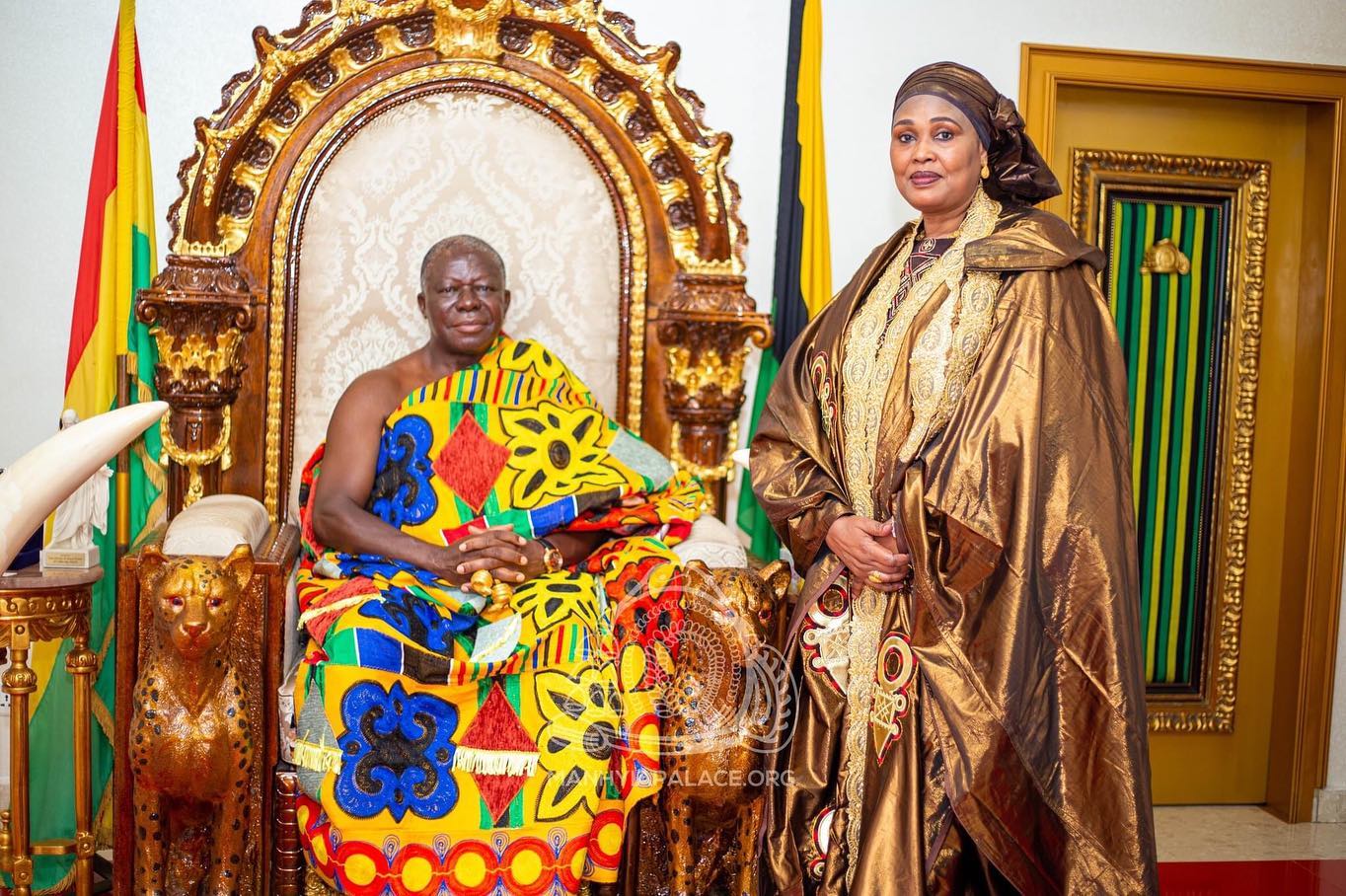 Otumfuo Osei Tutu II has welcomed to the Manhyia Palace the Nigerienne ambassador to Ghana, H.E. Mrs Lamido Salamatou Bala Goga.
The envoy visited the King with a delegation from her Embassy and the Nigerienne community in Ghana on Friday.
"It's an honour to be received here at Manhyia Palace. Thank you for the warm welcome", she said, adding that her first meeting with the King will be scripted with golden ink.
She has observed that the Nigeriennes living in Ghana and specifically Kumasi, have a cordial relationship with Ghanaians.
"Nigeriennes in Kumasi are well established and fit in the system. This is the evidence of the good relationship the Asante kingdom has with them."
Extending an invitation to the King to visit Mali, she said it will be an honour for Niger to have him.
On his part, Otumfuo said he recognises Ghana and Niger as two sister countries.
"We all share things in common. Our economies and our political situation are all twined. So when the Ambassador is here, it's more like our daughter and sister is here. Nigeriennes living here with us in Kumasi have been living here for years.
"They've been accepted as our children. They are living peacefully trading and helping the development of this community and Ghana. We don't have any problem at all with our Nigerienne brothers and sisters here."
He also called for a much stronger tie between the two countries.
Watch The Video Here:
Source: opemsuo.com/Hajara Fuseini
By Hajara Fuseini
October 22, 2022
Copyright Manhyia Palace 2023