Touareg Culture Ambassador Gifts Otumfuo Customised Podium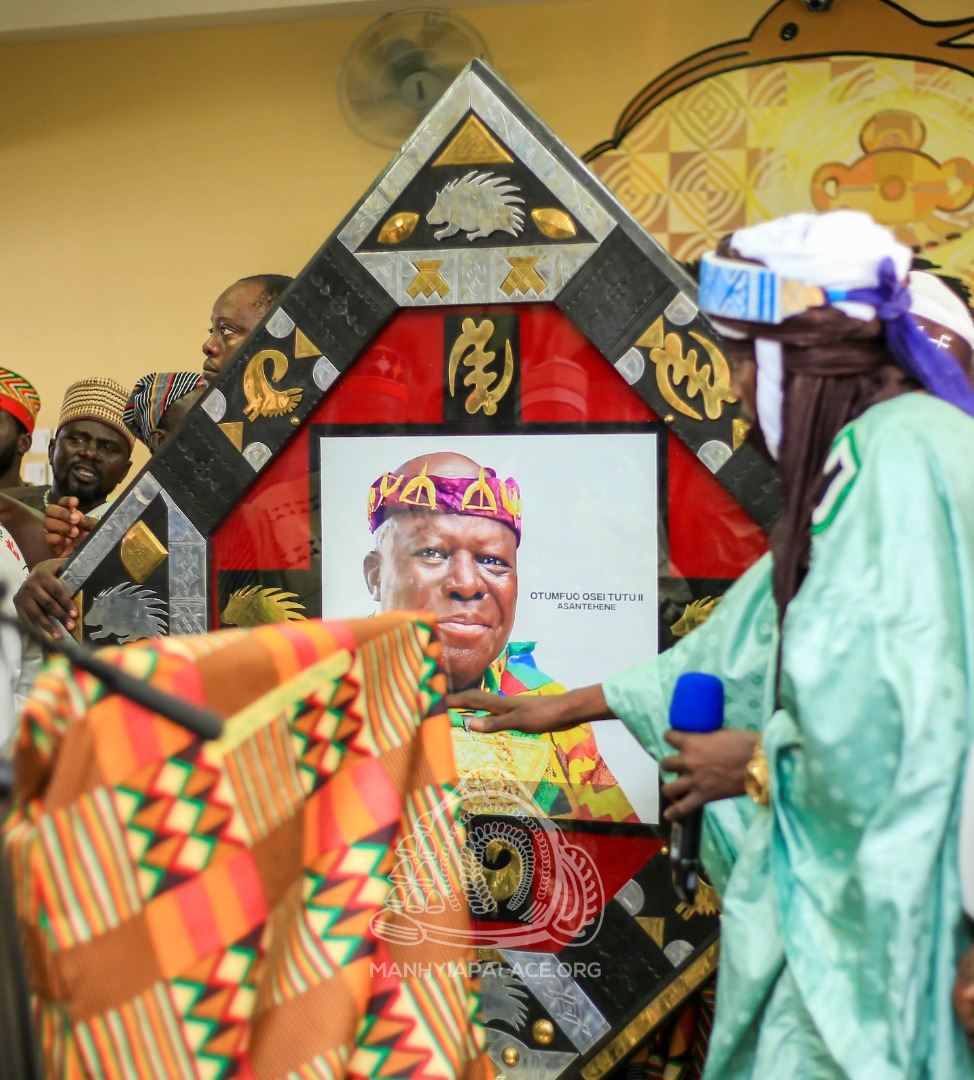 The Chief Executive Officer of Nomade Crafts who doubles as the Touareg Culture Ambassador, Mr Agchekou Aglian has presented some customised crafts to the Asantehene Otumfuo Osei Tutu II.
Together with the Chief of Kel Temet, Malik Oussouman and other leaders of Touareg, Mr Aglian joined the Asantehene for the last Awukudae of the year 2022 on December 7.
The customised crafts included a podium adorned with some adinkra symbols and the emblem of the Asante Kingdom- the porcupine.
One of the crafts has the image of the Asantehene embossed on it. The image is surrounded by symbols that relate to the Kingdom.
Presenting the crafts, Mr Aglian said it took his team about six months to complete them.
"I don't know how I was able to craft these. I've done similar crafts for Saudi Arabia and Dubai leaders but these ones are special. I believe it was inspired by the greatness of the Asante Kingdom. It took us about six months to finish the craft. I've read about the Asante Kingdom and come to realise that it was raised in truth", he explained through his translator.
The Chief of Kel Temet, Malik Oussouman, on his part appreciated His Majesty for the peace Nigeriennes enjoy in his kingdom.
"I bring my utmost greetings to the Asante kingdom and Ghana. I came to the Asante Kingdom because of the great stories I've heard about it…I'm happy about the cordial relations between Nigeriennes living in your Kingdom and your people."
He also recounted the correlation in the culture of Asantes and Tuaregs.
His Majesty appreciated the gifts.
Source: opemsuo.com/Hajara Fuseini
By Hajara Fuseini
December 8, 2022
Copyright Manhyia Palace 2023